ACA Homepage Archive- 2016
---
2016 Northwestern Tournament- Oct. 15-16th- Results
---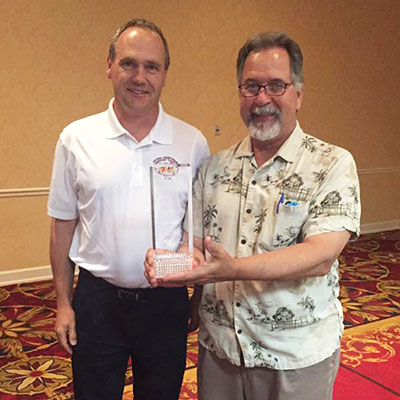 View GoFundMe Campaign to Fund the US Casting Team compete in Estonia
Chris Korich, Donna O'Sullivan, Glenn McCormick and 12 yr-old daughter Maxine McCormick, will be representing the ACA and United States soon at the 2016 World Championships of Flycasting. The best flycasters from around the world will compete in 6 different events. See World Championship in Flycasting 2016 Home
---
Netherton Collection Public Auction at BGSL Clubhouse on July 29th- Item List
Dozens of collection items will be offered in a silent auction in the afternoon of July 29th at BGSL- 2500 Handy's Bend Rd., Wilmore, KY
---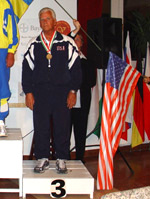 Bill Burke 1936-2017 will be missed
PARIS, KY- Friend and ACA leader, Bill Burke, passed away Monday at age 81. He will be missed by family and all who knew him, including members of the ACA and his home club, Blue Grass Sportsmen's League. Bill was a ACA Hall of Fame Member, Twice on ACA All American Team, Co-holder Mens's 5/8 oz Plug Accuracy Record- Score 100 pt. , 2006 ICSF Senior & Veterans World Championship- 18g Multiplier Accuracy- Bronze Medal Winner, 2003 Senior Men's- 2nd Place All Plug Distance & All Plug Accuracy, 1st Place in Senior Men's Dry Fly Accuracy- 2002 & 2003 Nationals (both with a score of 97), Past ACA President, 5 years as ACA Executive Secretary and served as Chairman of the ACA By-Laws Committee for many years.
Philosophy relating to casting: In addition to casting all of the Accuracy and Distance events, I get a lot of pleasure in designing and building special accuracy and distance spools for my fellow competitors. It is not uncommon for me to be beaten by someone using one of my custom spools. Oh well, are we not put on this earth to help others? I remember when you did not dare look into someone's tackle box. Fortunately, those days are gone.
"Info on Arrangements for Bill Burke: Thanks again for the amazing love and support shown to me and my family during this very difficult time. It really means a lot. Funeral arrangements for my father Bill Burke are as follows: Visitation will be Thursday March 16th from 5pm-8pm at Paris First United Methodist Church. Funeral will be Friday March 17th at 11am at Paris First United Methodist Church. Church address: 617 Pleasant Street, Paris KY 40361"
---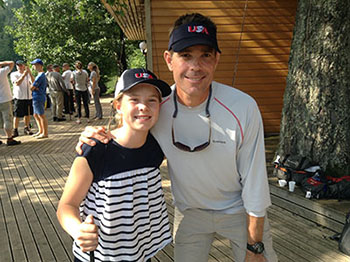 2017 Southwestern Tournament- Feb. 18- 19th- Results
---
12 yr Old Maxine McCormick takes Two Medals in Women's Events at World Championships in Flycasting!
ESTONIA- 12 yr old Maxine captured GOLD in Women's Trout Accuracy and Chris Korich took GOLD in the Men's Trout Accuracy event. Father Glenn captured BRONZE, while Donna O'Sullivan earned SILVER in both the 16' Spey Distance (from platform) and 15' Spey Distance (in water). Maxine EARNED the BRONZE medal in 2-hand Salmon Fly Distance (from platform)!! Absolutely stunning casting that amazed the best fly casters in the World!!! Official Scores
View GoFundMe Campaign to Fund US Casting Team
---
2016 ACA Nationals- Hosted by The Blue Grass Sportsmen's League- Scores
"SF girl, 12, a fly-casting phenom, going for gold"- San Francisco Gate Online
Maxine McCormick Nationals Update- from Coach Chris Korich:
Maxine achieved her highest National score of 99 in TF on Friday, a new JUNIOR record, equalling Tim and Luke Brugnara's standing Intermediate record. Maxine's 99 tied me and Henry, but far more rewarding and newsworthy was her finally besting Steve (at 98 pts) in an event for the first time ever! In addition, Maxine and father Glenn tied for 4th in All Fly Accuracy behind Steve, Henry and myself, so both earned top five 'All American Team' honors for the 2nd year in a row! Maxine also broke 4 of her own JUNIOR records, including casting 122 feet in Anglers Fly Distance.
In addition, I believe the miserable Midwest heat, rain and humidity provided 'boot camp' like training conditions for the upcoming "Trout Accuracy" event at the WC of Fly Casting in Estonia (Aug 18-21). Maxine, Glenn McCormick, Donna O'Sullivan and I will be representing the U.S.. Steve Rajeff will not be going to Estonia since he is still rehabbing a minor injury and has other committments.
---
---
ACA Mourns Hall of Famer- Marion Garber, of the Toledo Casting Club
Marion was a top caster of the 1940s. His name will always be listed in the 100 Point records of Dry Fly and 5/8s oz. Plug Accuracy. Read story in The Blade
---